"Worry free affordable property management, because you deserve it.."
Serving Orange County, CA:  Huntington Beach, Fountain Valley, Irvine,
Anaheim, Cypress, Costa Mesa, Newport Beach, Seal Beach, Sunset Beach,
Westminster, Garden Grove, Laguna Niguel, Alison Viejo, Mission Viejo  and the rest of Orange County, California.
"I've had a couple of property management companies over the years in different states and West Point Property Management is by far the most competent and trustworthy I've dealt with." 

Shaun McNatt.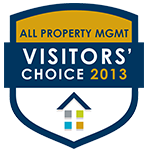 Our goal…
Protect your investment – thoroughly screening prospective tenants.
Minimize vacancy periods – marketing expertise, fast processing of prospective tenants.
Maximize your cash flow – rent your property for maximum amount market conditions allow.
Minimize maintenance costs – using our extensive network of contractors.
"At WPPM we are committed to personalized service and expedient follow through on all issues.  We are available 7 days a week at any hour.  Our intensive screening process with prospective tenants has been proven to give property owners peace of mind.  Your rent will be collected on time while your property is maintained at the highest level."
Property Management
We are a full service property management company located in Orange County, CA.  All of our services are provided at one low monthly fee with no hidden costs. Your rent is deposited into your account on the first of each month.
When our clients place their income property in our care,  we do not take the charge lightly. Every home large or small irrespective of location, age, or value, receives our very best attention, care and professionalism every time. Whether you live local, 3,000 miles away or beyond, you can count on us always.  See what our clients think about us…
 
"We have been with West Point Management for 16 years. Not only have they found an excellent tenant who always pays rent on time, they have been there to take care of all the problems and issues for us. We can count on them to always be up front with us and always return our calls."
With a plate full of life already, managing yоur rental property on your own саn be frustrating, time consuming and financially risky. Many owners get hurt by not having the correct screening and verification system in place. This is the most important part of effective, efficient property management.
In the past two years we have seen a large increase in property management start-ups. The higher percentage of these new entities are individuals in the real estate sales business who are adding property management to their career portfolio. Not to say, it never works well, but there could be problems with this option.
At first glance one might think it makes sense to go with an individual whohas either sold property for you in the past, or appears to have an inside scoop on finding good tenants, effective maintenance and if necessary, handling the legal requirements and process if "things go wrong."
In Orange County California we experience a highly transient environment which can create fast turnover in the property management/rental business. Choosing a solid property management company with a strong verifiable track record of success, an experienced team, with the proper marketing, screening, financial management, maintenance and legal tools in place, could reduce your stress level, and save your valuable time and money.

5 Easy steps in choosing the right property management company
Look for other owners/landlords that are very happy with the service you are considering.
Personal referrals are always the best.
Making sure they know all the local & state laws that affect the management of your property.
Check their memberships including National Apartment Association (NAA) and/or the local chapter of the National Association of Residential Property Managers (NARPM)? Always review a copy of the lease agreement.