The Best Property Management In Costa Mesa, CA
Do what you want while we handle the property management and maintenance. Welcome to West Point Property Management Inc. by handling all property management services, we act as a go-between for you and your tenants. We provide a wide range of services and are always happy to assist! Are you fed up with managing your own home or rental estate? Allow us to handle it for you. For more information, call us at 714-501-3783 or fill out this form to Request A Quote!
What Is Property Maintenance?
Property maintenance is a growing industry. People in this industry are in charge of keeping a property clean and safe. There are numerous jobs available in this field, such as repairing a roof or cleaning up after a storm. There are also numerous other jobs available, such as painting and landscaping. To get a job in this field, you must have a lot of experience.
Reasons For A Property Maintenance
If you own a home, it is critical that you maintain it by making repairs and keeping everything in good working order. If you own more than one piece of real estate, you must ensure that all of them are in good condition.
Some of the reasons for property maintenance are as follows:
1. Preventing Future Damage
It is essential for keeping things at home or they will not function properly. For example, if you do not replace the battery in a smoke detector and the battery dies, the smoke detector will not function.
2. A Safer Home
One reason to keep your house in good condition is to keep you safe. Servicing your heating, air conditioning, and other systems will keep them from breaking down and causing problems or injuries.
3. Maintaining Your Property Value
If you plan to sell your home in the future, you should keep it in good condition. It is preferable to do so by dealing with problems as they arise rather than waiting until the house is worthless.
4 Benefits Of Hiring A Professional Property Maintenance
It's tempting to do everything yourself when you're first starting out. By doing everything yourself, you can save time and money while also learning. There are several reasons why you should consider hiring a professional home rental management company.
1. Screen Potential Tenants
Hiring a company that screens potential renters is an excellent way to rent out your home. They make certain that people are qualified before allowing them to live on your property. This saves you money because you won't have to evict them if they don't pay their rent.
2. Conduct Regular Inspections
Your property manager will inspect your home on a regular basis to ensure that everything is in working order. This allows them to identify any issues that need to be addressed before they become a problem. It also allows them to ensure that you are adhering to the terms of your lease agreement.
3. Handle Repairs And Maintenance
When something goes wrong in your house, having someone who can call the person who fixes it for you can be useful. When house rental management companies need a repair, they have a network of people they can call on. In the long run, this can save you both time and money.
4. Provide Tenant Support
If a tenant has a question or requires assistance with their rent payment, your property manager will be available to assist. You won't have to worry about anything because they will handle all communications with the tenant. This is especially useful if you live a long distance away from your rental homes.
If you own a rental home, it is a good idea to hire a team of experts to deal with any problems that arise. Experts can handle everything so you can focus on other things. They will also save you money and time.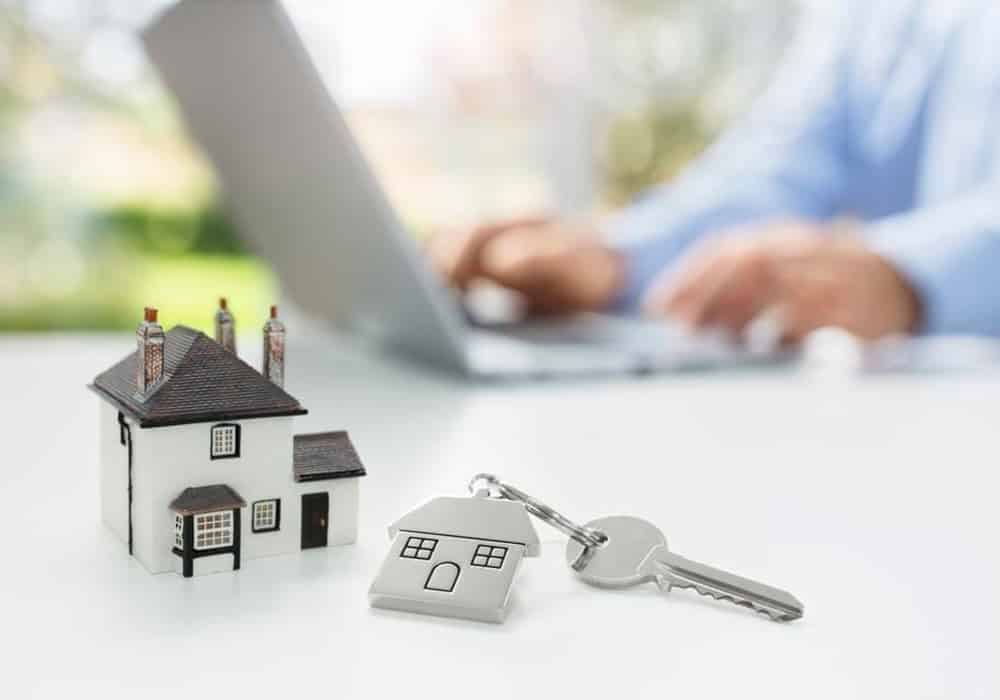 Things To Consider From A Property Maintenance Company
If you own real estate, you may want to hire someone to look after it for you. They can do the tasks that you don't have time to complete. There's no denying that this is a significant step.
Rent is difficult to collect from tenants. You must be very strict and inform them of their responsibilities for the house, or they will refuse to pay. We have exceptional people on staff who will collect rent from tenants on your behalf. People who know what they're doing and make sure tenants understand what they're expected to do. Here's what to look for if you're looking for top-tier property management in Costa Mesa, CA:
Experience
A good property management company is capable of handling maintenance and administrative duties. They can also manage people, allowing you to save money.
Reputation
Make sure you do your research before hiring a property manager. It's critical to find out if they've received any complaints. It is critical to understand how they handle disagreements and whether or not they engage in unethical business practices.
Transparency
Make sure you do your research before hiring a property manager. It's critical to find out if they've received any complaints. It is critical to understand how they handle disagreements and whether or not they engage in unethical business practices.
4 Things To Look For In A Property Maintenance Company
1. Property Maintenance
A good property management company will always keep your home clean and tidy. They may have cleaning staff on hand, or they may instruct you to clean it yourself. In any case, the most important thing is that your home rental remains clean.
2. Rent Collection And Accounting
The company will locate and clean the location for you. They will also collect rent, pay taxes, and assist you with any legal issues that may arise.
3. Advertising
When you hire a property management company to manage your rental properties, you pay for the company's rental homes. They will advertise your home to find tenants as one of their services. They understand where to advertise and how to market a home for rent. It means you're less likely to lose money on your rental home.
4. Screening Tenants
Finding people who want to buy or rent houses is the most important thing a realtor does. They locate landlords willing to rent or purchase their properties. The home is then sold to a third party. This lowers your chances of having troublesome tenants who don't pay their rent or cause your home damage.
If you're looking for housing management companies to look after your rental, you have find out if they provide excellent service. You'll be able to make the best decision for your needs if you know what to expect.
Questions To Ask Potential Property Managers
Choosing the best real estate manager can be difficult. You want someone who will do the best job possible and look out for your best interests, but you also want someone who is honest, easy to talk to, and enjoyable to work with. Here are some questions you can ask to get to know them better and ensure they're a good fit:
1. How long have you been in property management?
2. Approximately how many properties do you currently manage?
3. How much do you charge?
4. How do you plan to market my home?
5. Do you have an after-hours emergency phone number where tenants can reach you?
6. Can I contact you by phone or email if I have any questions or concerns?
As you can see, there are a variety of reasons why property maintenance is essential. People will think real estate isn't worth as much if it isn't well-kept. They will not buy or rent it, but if it is kept up, they will believe it is worth more and want to buy or rent it. As you can see, hiring a company like West Point Property Management Company Inc. will increase the value of your residential real estate and provide you with an excellent return on investment.
About Us
West Point Property Management Company Inc. is the place to go if you need someone to fix something for you. We provide excellent property management and customer service. They treat their customers well and are helpful to them. West Point Property Management Company Inc. is here to assist you in Property Management In Costa Mesa, Ca. We make the house look nice by fixing things. Contact us at 714-501-3783 to Request a Quote.
West Point Property Management Inc.'s Services Are As Follows:
Other Articles We Have For You:
Frequently Asked Questions
What Do Orange County Property Managers Charge?
Many Orange County property managers still use the outdated fee model, charging anywhere from 8% to 10% of the monthly rent for their services.
Do Property Managers Cover The Cost Of Repairs?
Almost always, the landlord will pay the property manager for the cost of repairs and supplies before the property manager will perform them. This is usually an amount in addition to the percentage of rent collected or another standard monthly fee. The landlord will put money into an "escrow" account with the property manager.
What Is The First Responsibility Of A Property Manager To The Owner?
Determining the rent is the answer to the question, 'what does a property manager do?' lies in their primary responsibility of assisting you in earning the best return on your real estate – by maximizing your rental yield, you'll be able to enjoy higher cash inflows.
In California, Who Regulates Property Managers?
The Fair Employment and Housing Commission Property managers in California are governed by the Department of Fair Employment and Housing (12920), which states that tenant applications may not be denied based on ancestry, race or color, religion, disability, medical conditions, marital status, sex, gender, gender identity/expression, or sexual orientation.
What Are The Signs Of A Good Property Management Company?
1. Professional tenant relationships are signs that you're dealing with a good property management company.
2. Excellent communication skills
3. Lease agreements that are legally binding.
4. Places a premium on safety
5. Vacancy rates are low.