Best Property Management In Huntington Beach, CA
Westpoint Property Management is the ideal choice for you! We provide property management services in a variety of locations. If you need assistance managing your property, please contact us at (714)-501-3783 or by email. You can read our customers' testimonials to see how pleased they are with our services. If you have any questions about our service, please visit our frequently asked questions page.
Tenant screening is one of the most important things we can do in property management. It is a way for landlords and management companies to find out more about people who want to rent their homes. Check to see if the tenant will follow the rules set out in the lease or rental agreement and also take good care of the rental property in question
As a landlord, you are in charge of finding tenants, dealing with emergencies, and taking care of repairs. Thus, while hiring a property manager is not always the best option, it is one of the most effective ways to quickly acquire tenants and earn a profit. A reputable property management company can assist you in attracting buyers.
What Is A Property Manager?
A property manager takes care of a home every day. They help homeowners and renters ensure that the house is well-kept and safe. They ensure that the renters follow all the rules. They are also in charge of selling, collecting rent, and taking care of repair issues.
This manager works during weekdays. But, they need to work overtime or on weekends if there is an emergency. They are attentive to details and efficient under challenging situations. They provide excellent customer service. They interact with renters, contractors, and other workers.
Real estate managers can help homeowners to select tenants. They help with collecting rent and taking care of the house every day. They also help tenants with questions about their contract or their home.
If you want a company to take care of your home-for-rent, look no further than property management companies near me. People who work for us are honest and skilled. We can help you with all your management needs.
8 Reasons Why A Property Manager Is Necessary
If you own a home in Orange County, CA, and want to make sure that it is in good condition even when you are not there. Hiring an estate management company is an excellent choice. Here are eight reasons why you should hire us as your estate manager. We are the best Huntington Beach property management company.
1. Tenant Screening
The selection of tenants is one of the most important responsibilities of a real estate manager. When looking for renters, you must meet with them, conduct a background check, and conduct a credit check. When looking for renters, you must meet them, run a background check, and check their credit.
A property manager can ensure that your home is rented to only responsible and skilled individuals. They will assist you in protecting your investment and maintaining the house in good condition.
2. Tenant Eviction
A homeowner may wish to evict a tenant for a variety of reasons. One reason is that the tenant has failed to pay the rent. Another reason is that your property has been damaged by the tenant. Whatever the reason, when evicting a tenant, it is critical to follow the proper legal steps.
If you're having trouble evicting a tenant, an estate manager can help. They understand the procedure and all associated paperwork. They will also communicate on your behalf with the renter. The first step in evicting a tenant from your home is to hire an estate manager. They will be able to advise you on whether eviction is the best option for you. If it is, they will also help you through the process.
3. Collecting Rents And Deposits
A property manager can assist in the collection of rent and deposits. They can assist you in keeping track of your payments and dealing with any late fees. It means you'll be able to fix it if something like this happens. This can be a valuable service for any homeowner, especially if you have a large number of properties.
4. Property Inspection
One of the most important things a realtor can do for you is to conduct an inspection. This service assists you in keeping your money safe. An estate manager must inspect rental properties on a daily basis. This assists you in locating any repairs or maintenance issues. Realtors must also ensure that tenants who rent from them follow the terms of their lease.
A professional home inspection examines both the interior and exterior of the home. It also includes all of the house's mechanical and electrical components. When the estate manager comes to visit, they will also look at the furniture and other items in the house. Check that everything is in good working order. You will be given an inspection report once the inspection is completed. This report will show you how your house is performing and what you can do to improve it. The data will assist you in making informed decisions about the future of your investment.
They can assist you in identifying any issues with your home before they worsen. You should inspect your property on a regular basis, but not so frequently that it becomes inconvenient. When someone moves in or out of a house, estate managers always inspect it to ensure it is in good condition.
5. 24/7 Tenant Support
If you have any questions or concerns, please contact the estate manager. Any maintenance issues will also be handled by the estate manager. People who live in your home are not required to bother you at all times. There's no need to be concerned because they're in good hands.
6. Repairs And Maintenance
When you want to keep your rental home in good condition, you should hire a property manager. They can do all of your regular repairs and maintenance for you so that your home stays functional and beautiful.
They will be in charge of ensuring that your home is in good condition. Regular inspections will be required of property managers. They will also need to collaborate with contractors in order to complete all repairs on time. This will make you feel more confident about your investment.
7. Rental Analysis And Rental Rate
A property manager understands how much rent varies by location. They also know how long each type of house typically rents for. This information can assist you in determining the appropriate rent price for your home and ensuring that you do not lose money.
8. Marketing Your Home
When it comes to marketing your rental home, there are numerous advantages to hiring a property manager. Here are three reasons for this: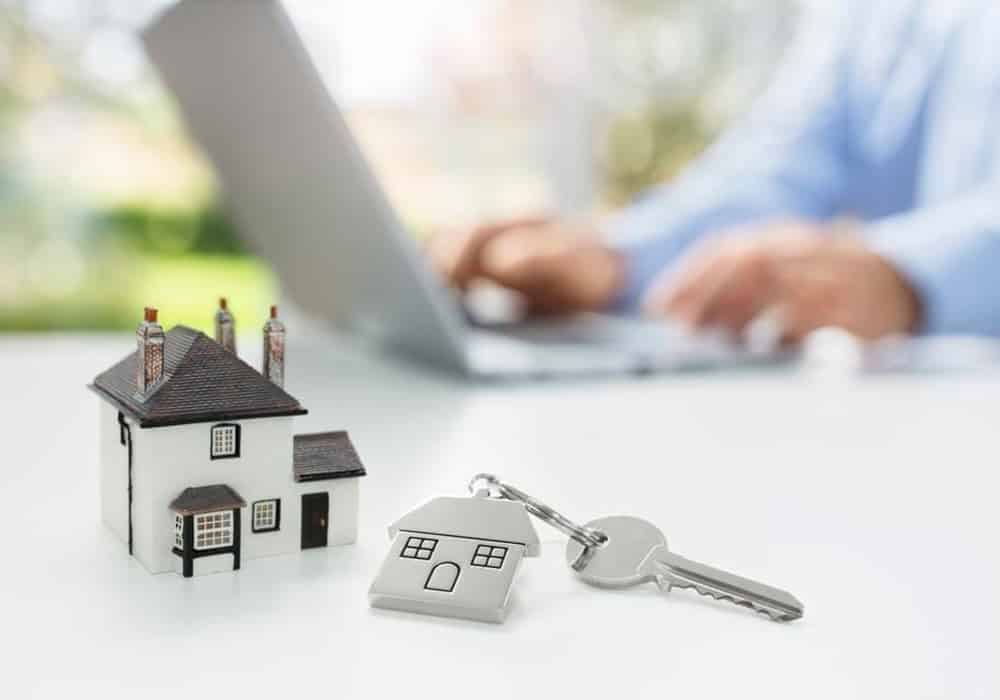 Hiring a professional estate manager can assist you in determining the best price for your home. They are market experts who understand what a fair price for your home is in today's market. They also have access to services that can help them figure out the best price for your house.

A property manager can assist you in finding tenants. They have access to websites and marketing channels that you don't. You can rely on them to reach out to prospective tenants and generate interest in your investment.

You can hire a property manager if you don't want to deal with the administrative aspects of renting out your home. This includes finding tenants, negotiating rental contracts, and collecting rent payments. This will free up your time to devote to other activities. They can assist you in renting your home. They will advise you on the value of your home and handle tenant issues.
Your life will be made easier if you hire a property manager. They are concerned about the impact of noise from renters, which means that you can relax in peace. They handle the cleaning that you don't want to do. They make certain that water bills do not become excessively high. All of this means you can relax and enjoy your time at home.
Property managers are becoming more important as home values rise. We can assist you in keeping your home rented while also paying off a large mortgage. It is nearly impossible for you to do this on your own without their assistance.
There are numerous reasons why you should hire a professional Huntington Beach property manager. If you want your rental homes to be suitable, you must hire people who know what they are doing. That's where we can help. We are independent property management in Huntington Beach, CA. We follow a different business model than the average real estate firm.
About West Point Property Management Inc.
West Point Property Management Inc. is a premier estate management firm in Huntington Beach, CA. We provide a wide range of services to assist you in effectively managing your property. Our professional team has the knowledge and experience to meet all of your requirements. We understand the significance of providing excellent customer service.
We are committed to providing our clients with the best service possible. We are Orange County's best Huntington Beach West property management company. With us, you can get help taking care of your rental homes. Give us a call today at (714)-501-3783.
West Point Property Management, Inc.'s Services Are As Follows:
Other Articles We Have For You:
Frequently Asked Questions
What Type Of Background Check Do The Majority Of Landlords Use?
A rental background check is an additional screening tool that enables landlords to see various aspects of a tenant applicant's previous behavior. The majority of the information you'll see comes from the three major credit bureaus: TransUnion, Equifax, and Experian. Equifax.
Why Is Tenant Screening Necessary?
While there are no guarantees, screening prospective tenants will assist you in determining whether your applicants are likely to pay their rent on time, take care of your property, and not cause you problems. It is an important step that can help protect you from tenants who cause time-consuming and costly problems.
What Information Does a Landlord Require of a Tenant?
Evidence of Employment and Earnings Landlords will require payslips from the previous three to six months. A valid employment contract; Your employer's letter confirming your job title, salary, and contract length; The most recent tax year's return.
How Do I Conduct A Background Check On Myself?
– Check your Social Security number.
– Get a credit report.
– Examine your criminal record.
– Examine your driving record.
– Examine your education and work history.
– Examine your address history.
– Examine your online presence.
– Make use of a screening service.